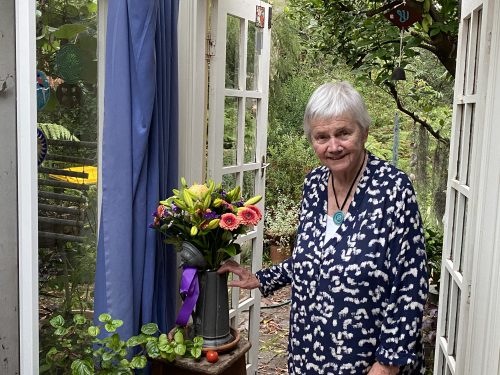 June Jeremy and Judy Finlason were  two strong community minded women who initially met at the first "Network" meeting.  Together they championed June's dream of working together to make positive changes to community life and set about making it  a reality! There work built on the grassroots movement of Network. It  is because of these two visionary women that Network exists today!
Judy then went on to become the first co-ordinator of Network, dedicating over 3 decades of her life to the organisation. Judy also researched and authored the publication on Network's history which charters the first 30 years of our existence. (you can purchase this in our online shop!)
Network emerged  from the community development movement
This movement was about people collectively coming together to affect change and have a positive impact on community life.  Hence our name 'Network of Community Activities'. Judy Finlason was a leader in the community development movement.
Our name
The name Network of Community Activities (often referred to as Network) says it all! We are a flexible, adaptable organisation, bringing different organisations/individuals together to exchange information and learn from each other.  As the name indicates, networking and communication is central to Network's core operations.
Early vision
This early vision of making children's time out of school count still stands today and is at the heart of what we do.
Building on our initial network of organisations that extended children's play and learning opportunities out of school in the early 70's, NETWORK has now moved onto supporting OOSH (Out of School Hours) services across NSW. These services were initially established to support women's participation in the workforce and are now essential services for children and families suppling quality before and after school care and vacation care.
Network remains true to its origins and continues to advocate, inform, resource and provide Education & Professional Development to Educators working with children in their time out of school. Our success is based on our membership who promote the child's right to play in their time out of school.
 The Future
In an age of austerity, we've witnessed huge funding shortages for Network and the services we support. But our membership remains strong! However, it is only by working together can we bring about the best for our services and families and remain true to the original Network vision: making children's time out of school count!