Network's 2022 Conference
Bringing Together Out of School Hour Care Professionals
The only OOSH Conference in NSW
Friday 25th March
Rydges World Square, Sydney
9am – 5pm followed by a networking event 
Join us to reconnect, recharge and learn from Maggie Dent, Australia's most popular educator, Angus Gorrie from The Outsiders, Dr J Cartmel on the revised MTOP framework, Bruce Hurst and a specific session for Ed Leaders.
This conference  has inspirational and practical sessions and is guaranteed to bring the OOSH community together.
Download The OOSH Conference Program 
Download Conference Housekeeping Information
Registration is now open!
$460 + GST
Non members are welcome to join us $550 + GST
"Always walk through life as if you have something new to learn and you will"
Can't make the full conference? 2022 Network members are welcome to attend our networking party after the conference. Register below to join in the fun of our deluxe cocktail party.
Members only
Presentations from a Range of Speakers: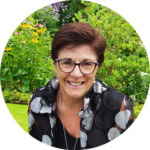 Network is excited to announce Maggie Dent, one of Australia's favourite authors and educators,  as a keynote speaker at our conference in March.
Maggie Dent is an author, educator, and parenting and resilience specialist with a particular interest in the early years and adolescence. Commonly known as the "queen of common sense" she is OOSH friendly and an avid child advocate.
Maggie has written numerous books and appeared on television and podcasts. Maggie is an advocate for the healthy, common-sense raising of children in order to strengthen families and communities. She is a passionate, positive voice for children of all ages.
Angus Gorrie
Also don't forget we have already announced Angus Gorrie from The Outsiders as our other keynote speaker.
As a playworker and play advocate, Angus Gorrie is passionate about providing authentic play opportunities for children, wherever they may be, and pushing back against increased play deprivation and play bias. Angus has qualifications in Behavioural and Social Sciences, and Playwork. He also spends his day as a practitioner working in a large Adventure Playground in QLD. It is this experience and the stories that come with working in a practical setting, combined with the theory and knowledge of study that shapes and guides Angus's perspectives and points of view.
Network is excited to announce Bruce Hurst as a presenter at our 2022 conference.
Bruce Hurst, University of Melbourne. Doctor of Philosophy (PhD), Master of Education (M.Ed.)(Research). Bruce's primary research interests relate to OOSH and how we can better include children's views in research methodologies to better understand Outside School Hours Care settings. Bruce is currently assisting the OOSH sector nationally by working on the development of the revised MTOP national learning framework and also resources and support documentation for the newly accredited course Certificate III in Outside School Age Care.
Bruce is an engaging facilitator and has the reputation of taking on topics not fitting the status quo and is willing to challenge common trends in OOSH.
Bruce's masters thesis, based on older children in OOSH, was awarded the Freda Cohen Prize in 2014 for the most outstanding masters research thesis of the year.
"Children have a right to make their points. They will inherit our mess."
Bruce Hurst
Dr Jennifer Cartmel
Dr Jennifer Cartmel is Network's Ambassador and facilitator at our 2022 Conference. Dr Cartmel is the Program Director of Human Services Programs (Undergraduate and Postgraduate) at Griffith University, and senior lecturer in the School of Health Sciences and Social Work. She has been involved in a wide range of research projects focussing on children's social and emotional learning and in the workforce in children's services, including child care settings and human service organisations.
Most recently Dr Cartmel has been part of the team reviewing, drafting and testing the updated national learning framework, 'My Time Our Place', for OOSH. Dr Cartmel will present the team's progress and share some of the proposed recommendations. She will also discuss the update and the impact of children's contributions.
Kylie Keane
Educational Leader Extraordinaire
Kylie is a Playworker and Consultant and is currently an Educational  Leader at an OSHC in Canberra who have just been awarded  excellence for the second time. Kylie grew up attending OSHC and  never left. With over 10 years of experience working with school-aged children here in Australia and multiple study tours to the UK  and USA she has developed a strong passion for play, risk, children's  rights and pushing beyond the status quo.
Travel Subsidies
These travel subsidies are to support NSW OOSHies to attend the Network OOSH Conference. Network would like to  acknowledge the NSW Government for their financial support. Travel subsidies aim to contribute towards your accommodation and travel costs. There are two options available:
Partial Subsidy– up to $500
Full Subsidy– up to $1000
Open to all NSW OOSHies outside of the greater Sydney area!
Disclaimer: If money remains unallocated on 3 March 2022 we will open this offer to all OOSHies.
Don't miss out! Applications close Wednesday March 16th.
Network acknowledges the NSW Government for travel subsidies sponsorship.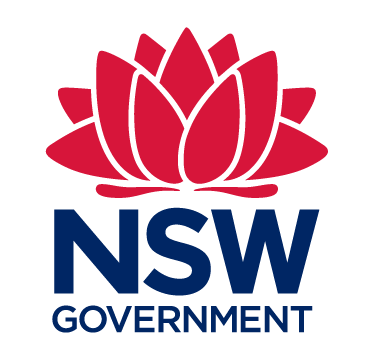 Disclaimer: If money remains unallocated on 3 March 2022 we will open this offer to all OOSHies.
Network recognises BESydney and Destination NSW as a sponsor of this conference.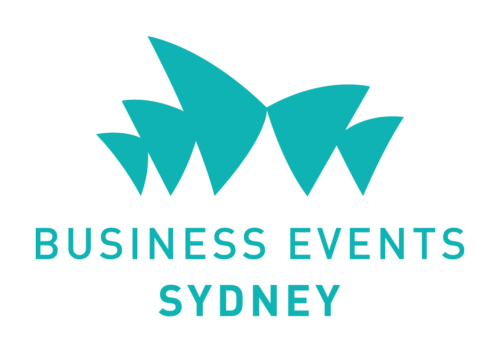 Disclaimer:
At the time of registration, Network of Community Activities (NOCA) has provided the most recent information available about speakers, content and all details relating to the conference and the networking event. Changes to the conference or networking event may take place beyond the control of NOCA. NOCA will not take any responsibility for any errors, omissions and changes to the program or content of the conference. NOCA reserves the right to make changes as it deems necessary without penalty and in such situations no refunds, part refunds or alternative offers shall be made.
Cancellation Policy:
Refunds are only available until 4pm Friday 14 January 2022. A $50 administration fee will be deducted from the registration fee paid for each cancellation. Cancellations after 4pm Friday 14th January 2021 may be transferred to another person from your service only but NO refund will be available. Transfers are only available until Monday 14 February 2022 after which time no changes can be made and you forfeit your registration fee.
Therefore, there are NO refunds, transfers or changes, regardless of the circumstances, after Monday 14th February 2022.