Thank you to all our members who took part in the Annual General meeting via GoTo meetings last Friday. The Annual Report and Financial statements were presented to members and accepted. Please request a copy by clicking here and replying with your name, member number, and email: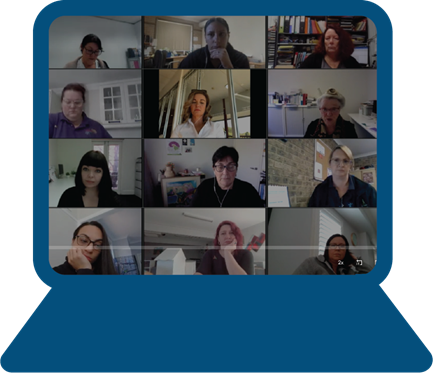 ELECTION FOR BOARD
All of the following Board members were re-elected :
Heather Causley (Chair and Co-Treasurer)
Tina Warner (Vice Chair and Co-treasurer)
Aleisha Bailey (Secretary)
Peta Winney-Baatz (Director)
Network is delighted to welcome the following new Director to join the above Board members.
Kara Mc Millan (New Director)
The meeting gave thanks to outgoing Directors who are all stepping down:
Louise Hatton
Helen Hall
Karen Gibson
Jena Sheather
Thank you to everyone who stood for a position on the Board and to all the members for engaging with us at our AGM.
We now look forward to advancing Network into the future and keep your eyes peeled for more updates on the work of the Board throughout the year.
Heather Causley
On behalf of the Board of Network