Jobs in OSHC Centres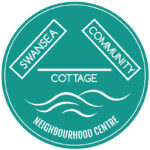 NOMINATED SUPERVISOR AT OOSH & VACATION CARE SERVICE – CAVES BEACH
Swansea Community Cottage is offering an exciting opportunity to a professional, motivated, and skilled individual to become our new Nominated Supervisor at Caves Beach OOSH & Vacation Care (Park Avenue, Caves Beach).
The dual service supports Caves Beach, Nords Wharf and St Patricks schools for OOSH and the wider community with its holiday program.
The nominated supervisor will manage the centre's day-to-day operations and provide quality-focused leadership, supported by an enthusiastic, committed, and caring team of permanent and casual educators, and support staff.
A key responsibility is to ensure compliance with the National Quality Framework (NQF) and the Framework for School Age Care – My Time, Our Place. A sound knowledge and understanding of the NQF, NQS and the School Age Learning Framework, will inform the design, implementation and evaluation of stimulating and engaging learning and play based programs for both our OOSH & Vacation Care service.
An ideal candidate will not only possess proven experience in managing an OOSH program, but be well presented, enjoy working as a team member and bring a high level of enthusiasm and initiative to the workplace.
Key Requirements:
* Availability for a range of shifts 7am-9.30am and 2.30pm-6.00pm (school terms) and 7.00am-5.30pm (school holidays) plus administration hours
* Diploma or Certificate IV Children's Services, OOSH, or equivalent
* CHCPRT001 Accredited Child Protection]
* HLTAID004 First aid certificate Working with Children Check
* Drivers licence for mini-bus collections and excursions
* Computer literacy including knowledge of CCS software and Kidsoft (preferably)
* Sound knowledge of National Quality Framework, Regulations and Standards. (Proven experience leading a successful NQF assessment to a standard of 'Meeting' or higher is desirable)
* Sound knowledge of health and safety legislation, nutritional practices and the hygienic handling of food and equipment in a childcare setting
* Demonstrated leadership skills, ability to motivate staff and foster a positive team environment
* Proven ability to design and implement learning and play based programs for school aged children
* Experience with financial and account management, administrative skills including excellent record keeping, rostering and attention to detail
* Excellent communication skills and ability to maintain professional relationships with the management committee, parents, and school.
Applications open now and closes 29 August 2021.
Please apply with your resume and a cover letter in the first instance to manager@swanseacc.com.au or call 02 4971 1229 for further information.
---